Fresh News - Summer 2019!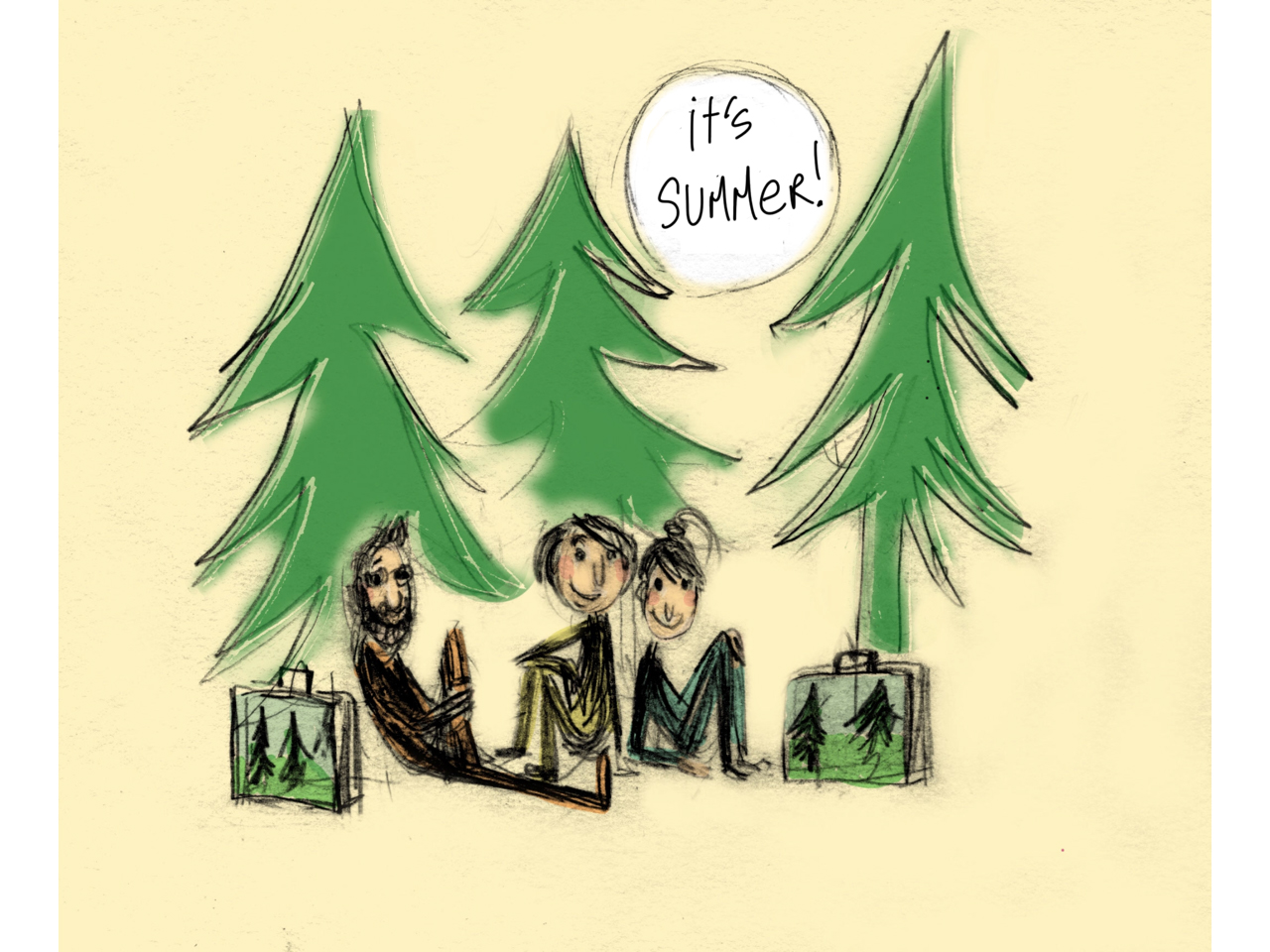 @illustration: Gigi Perron
It's the end of the 2018-2019 season for Des mots d'la dynamite and an opportunity to reminisce about fond memories!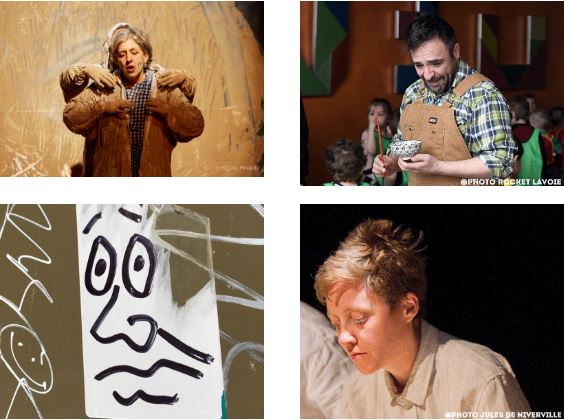 Slow Magic
The Slow Magic team (Nathalie, Steeve, Anne-Françoise and Anne) travelled around the province this year, notably to the Gros Becs de Québec, to Montreal's Maisons de la culture, as well as to the André-Gagnon venue in La Pocatière.
Thank you for the lovely encounters!

Cultural mediation
Thank you for all of these little pearls of wisdom and humour, which we'll keep in our pockets and treasure! As a young 6 year-old poet once said:
"Life and the clouds are soft ... like a stuffed animal's skeleton!"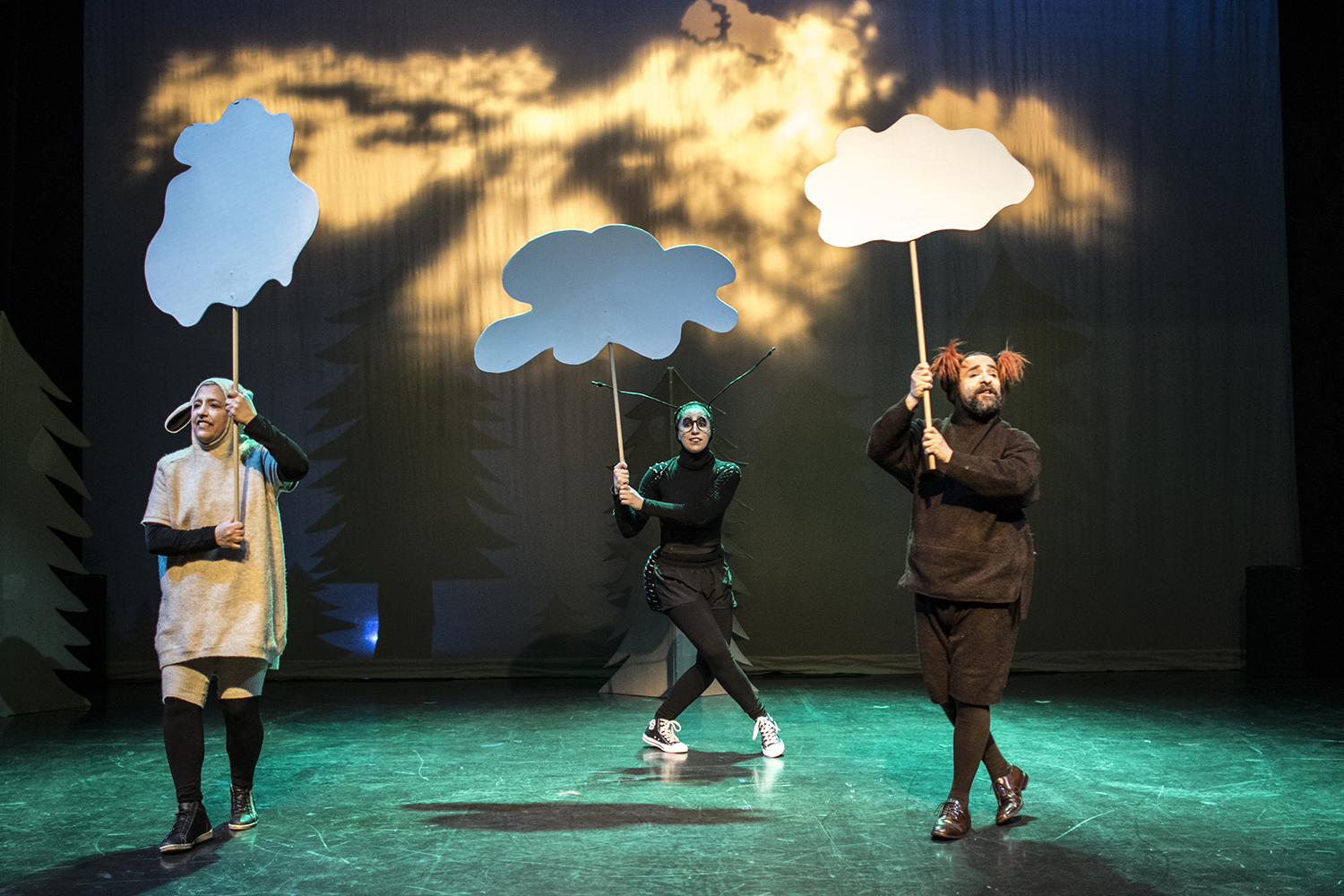 @photo: Luc Senécal
That's My Sister!

With its brand new work, designed for 4 to 7 year olds, and presented at the Maison Théâtre last March, Des mots d'la dynamite reconnected with language as the driving medium for the writing of the show. It was a sheer joy, which will be reflected in projects to come!
In short, we're very proud of this magnificent season, working with Fraternity as its theme. Just wait for the next one!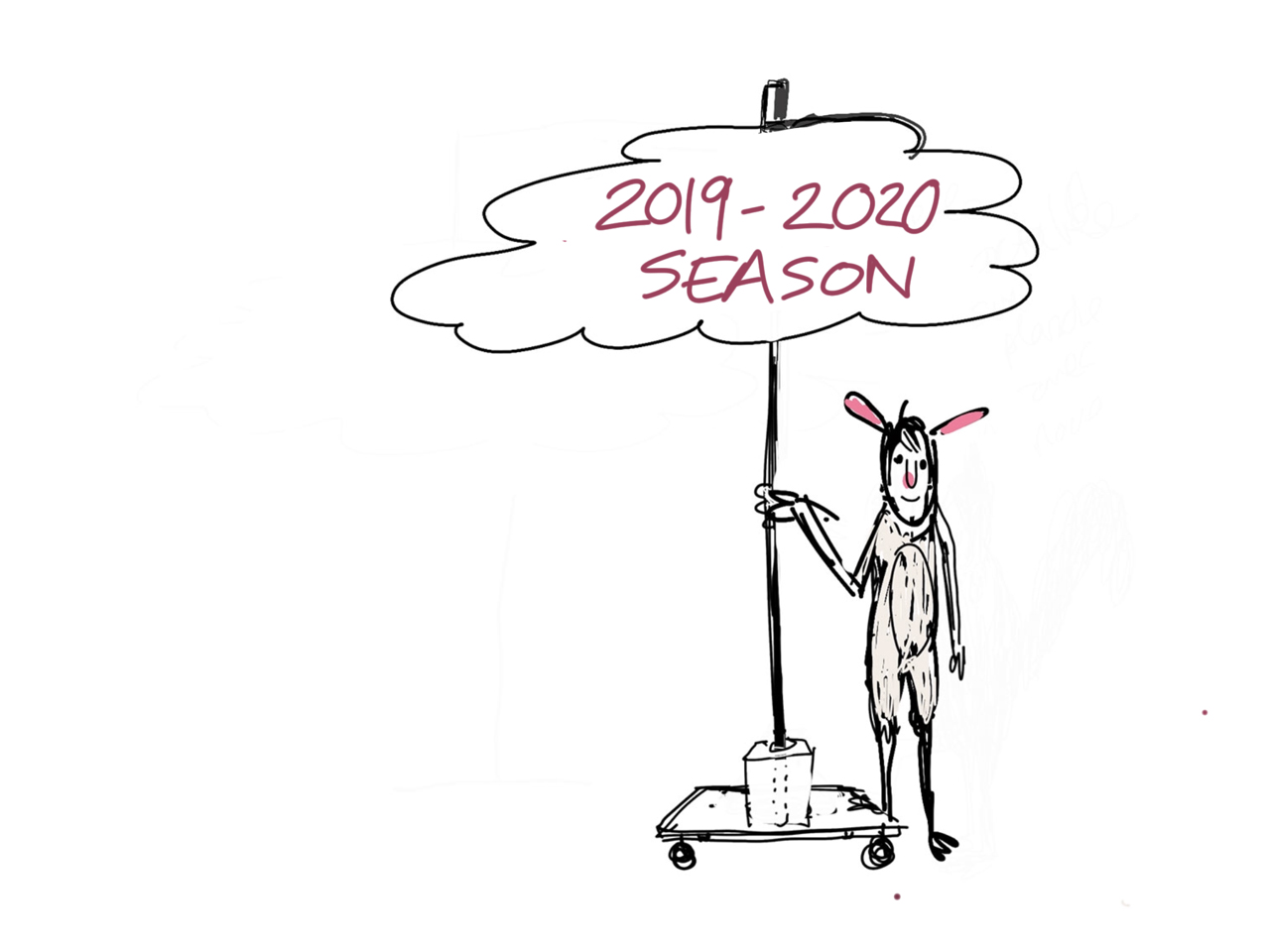 @illustration: Gigi Perron
We'll be on vacation from July 4 to August 4. We'll come back to you, feeling refreshed, for a new season, which promises to be quite busy and very enjoyable!
Cabaret DADA Phénoména II
On August 20, 2019, Nathalie Derome will take part in the DADA Cabaret, organized by the Phénoména Festival, in partnership with the Quartier des spectacles. Hosted by Stéphane Crête and with the participation of musician Nicolas Letarte, this flamboyant event will happen at Émilie-Gamelin Place at 8:30 pm. Admission is free. Be DADA and be there!

MH 20 + DMDD 30 = October 1, Cabaret Lion d'Or, 8pm
The Mobile Home and Des mots d'la dynamite companies have been associating for several years and, to celebrate their respective anniversaries (20 and 30 years old), will produce a show together for the first time, called That's My Sister-in-Law! This evening will take place at the Cabaret Lion d'Or on October 1 at 8pm. Get ready!

Québec-Flanders Exchange
A Québec-Flanders cooperation project for a young audience show, submitted by Casteliers, in partnership with Le Vivier and Theater De Spiegel, has been granted enthusiastic support. It will bring together Flemish and Quebec artists, including Nathalie Derome. The first phase of this co-creation exchange, between various players in the young audience performing arts scene, will start in the fall of 2019. The project will be spaced out over two seasons and will allow, among other things, the young audience members of Anvers to discover our show, Where I Live. Wow! Such good news!

A revival of That's My Sister! in 2020
Live from the imaginary forest, the adventures of Kiki, Chouquette and Antonomase will travel all over Québec stages, starting in the winter of 2020.


Stay tuned!
Collaborator profile
Here is our fourth profile, this time of the formidable artist ... Audrée Southière! Tada!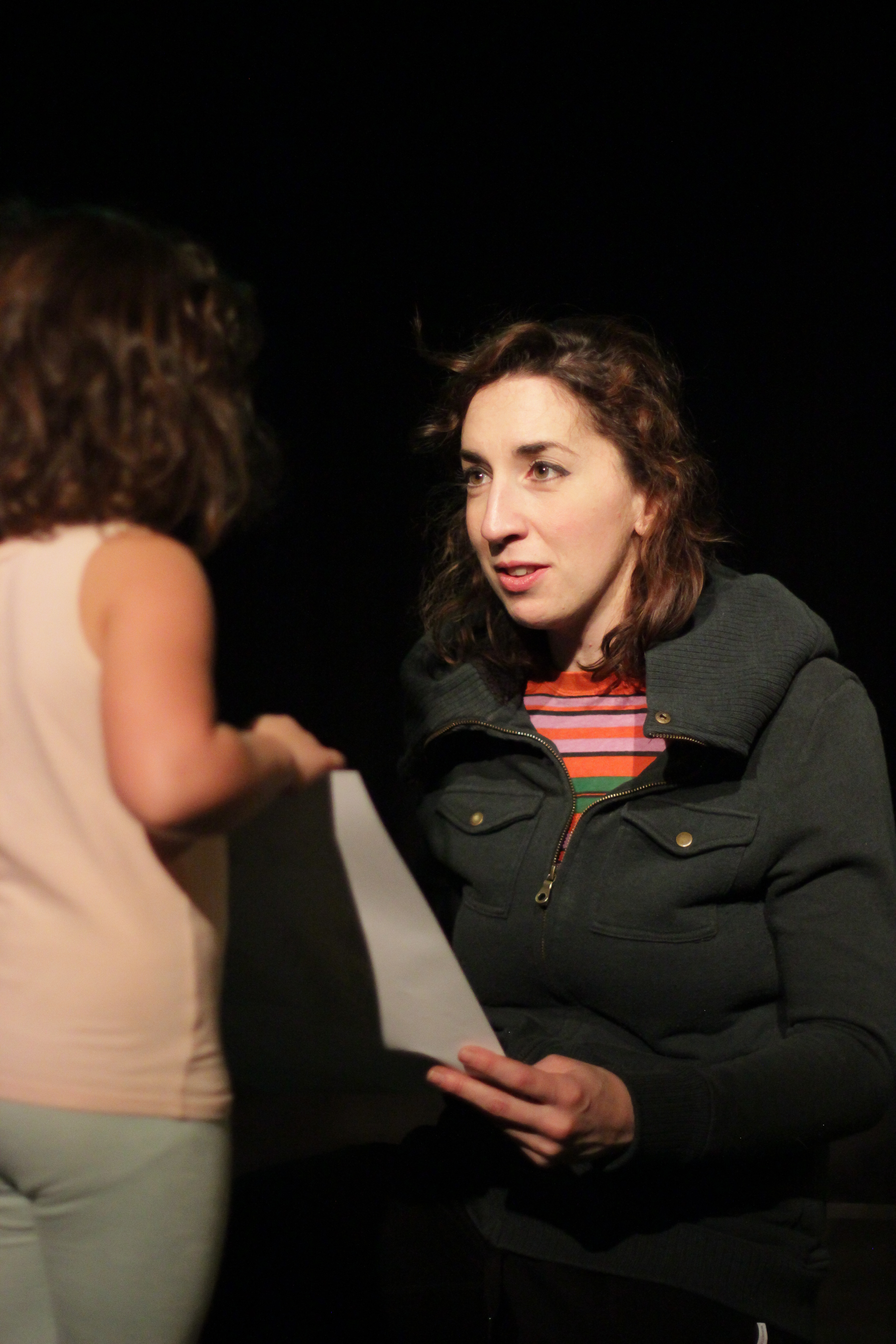 Audrée Southière
A 2008 graduate of UQAM's École supérieure de théâtre, Audrée cofounded the company, Théâtre Acharnée, with whom she notably produced Do you remember, Pauline? at Espace Libre, a solo show for which she was the artistic director, writer and actor. She has worked in theatre for young audiences with Nathalie Derome (Des mots d'la dynamite) and Yves Dagenais (L'Arsenal à musique), in contemporary dance with Pierre-Paul Savoie (PPS Danse) as well as in musique actuelle with the Quasar Ensemble (Le Cris des Oiseaux fous) and Roxanne Turcotte (Les Oiseaux de Nias).

She collaborated with Robert Lepage, for the first time, for the show, SLAV, as a chorister and a pianist for Betty Bonifassi, and then as an actor, for the new version of the show, The 7 branches of the Ota River.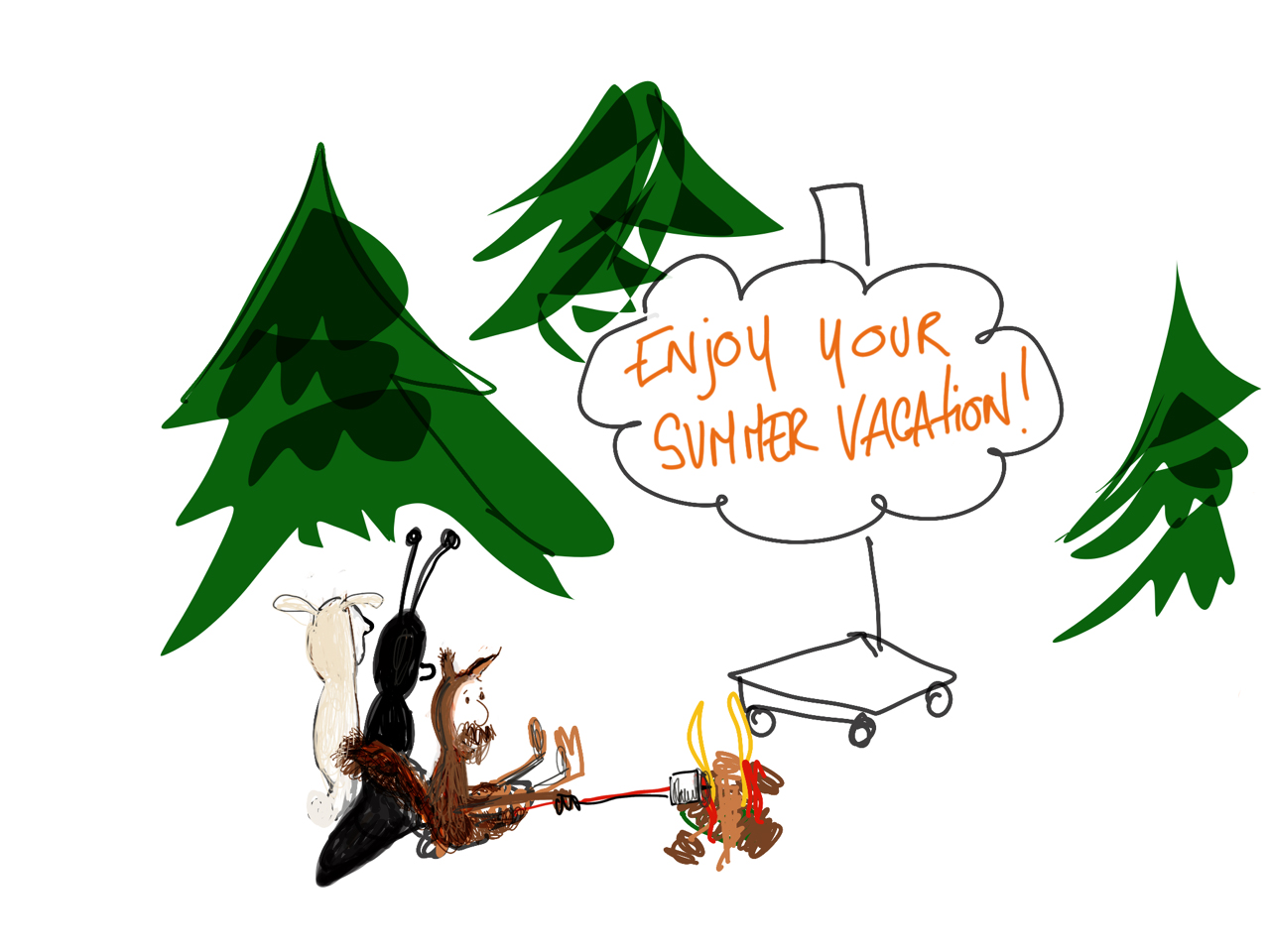 @illustration: Gigi Perron


Des mots d'la dynamite is a member of La Cenne, TUEJ, RAIQ, APASQ, AQM, Scène Ouverte, Maison Théâtre, CQT, Culture Montréal, La Machinerie.