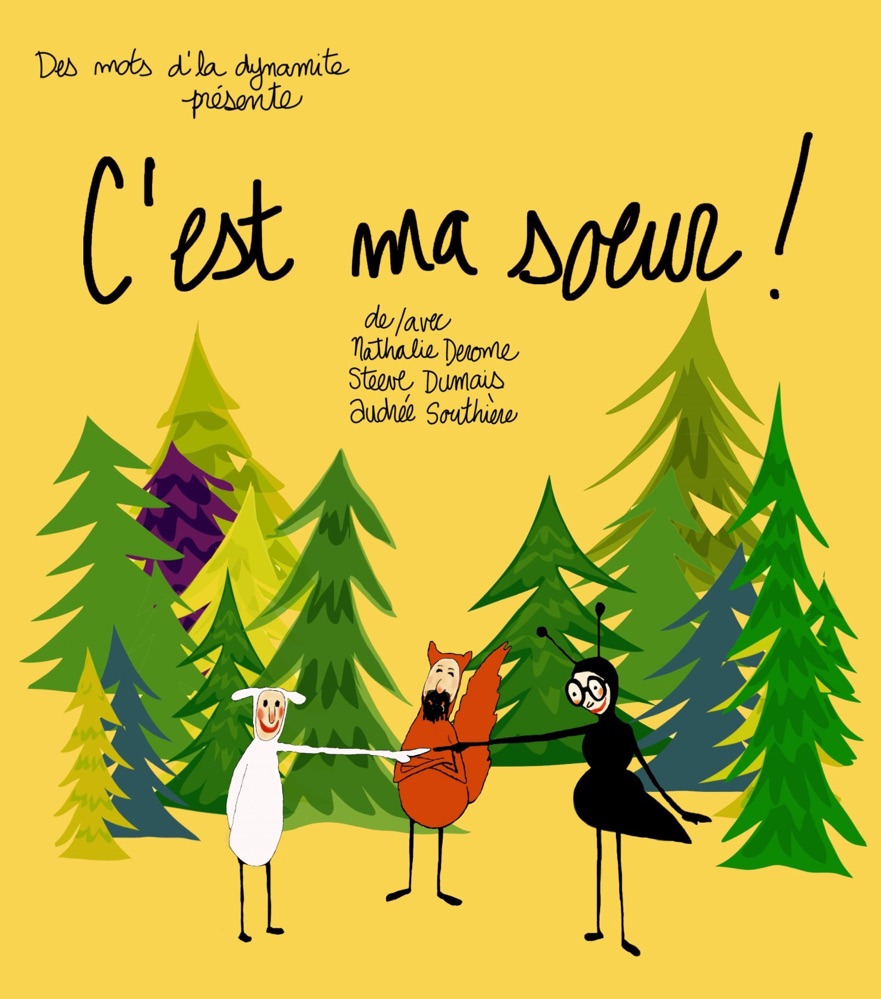 It is with great pleasure that Des mots de la dynamite presents the show That's My Sister! from November 27 to December 5 as part of the Conseil des arts de Montréal on tour.
That's My Sister! is a humorous show featuring three very different animals who are nevertheless siblings. Through the contradictions of young and old, we discover the fraternal and unbreakable bonds that unite them.
Admission is free, but you must reserve your seats online. We are waiting for you!
Saturday November 27 at 2 p.m. | Maison de la culture Plateau Mont-Royal :
https://www.eventbrite.ca/e/billets-cest-ma-soeur-172914551077
Sunday November 28 at 3 p.m. | Maison de la culture Ahuntsic :
https://montreal.ca/evenements/cest-ma-soeur-des-mots-dla-dynamite-20819
Sunday December 5 at 11 a.m. and 3 p.m.| Maison de la culture Verdun :
https://verdun.tuxedobillet.com/Quai 5160/cest-ma-soeur?fbclid=IwAR3Dap1OIgawmDCe7uRvNfq4FbfcODtN--J8svW8Q1K9a6LJ5CWcdv-C3jw
Tuesday and Wednesday December 14 and 15 at 10 a.m. - Théâtre du Vieux-Terrebonne :
https://theatreduvieuxterrebonne.com/evenement/cest-ma-soeur-20211214/
https://theatreduvieuxterrebonne.com/evenement/cest-ma-soeur-20211215/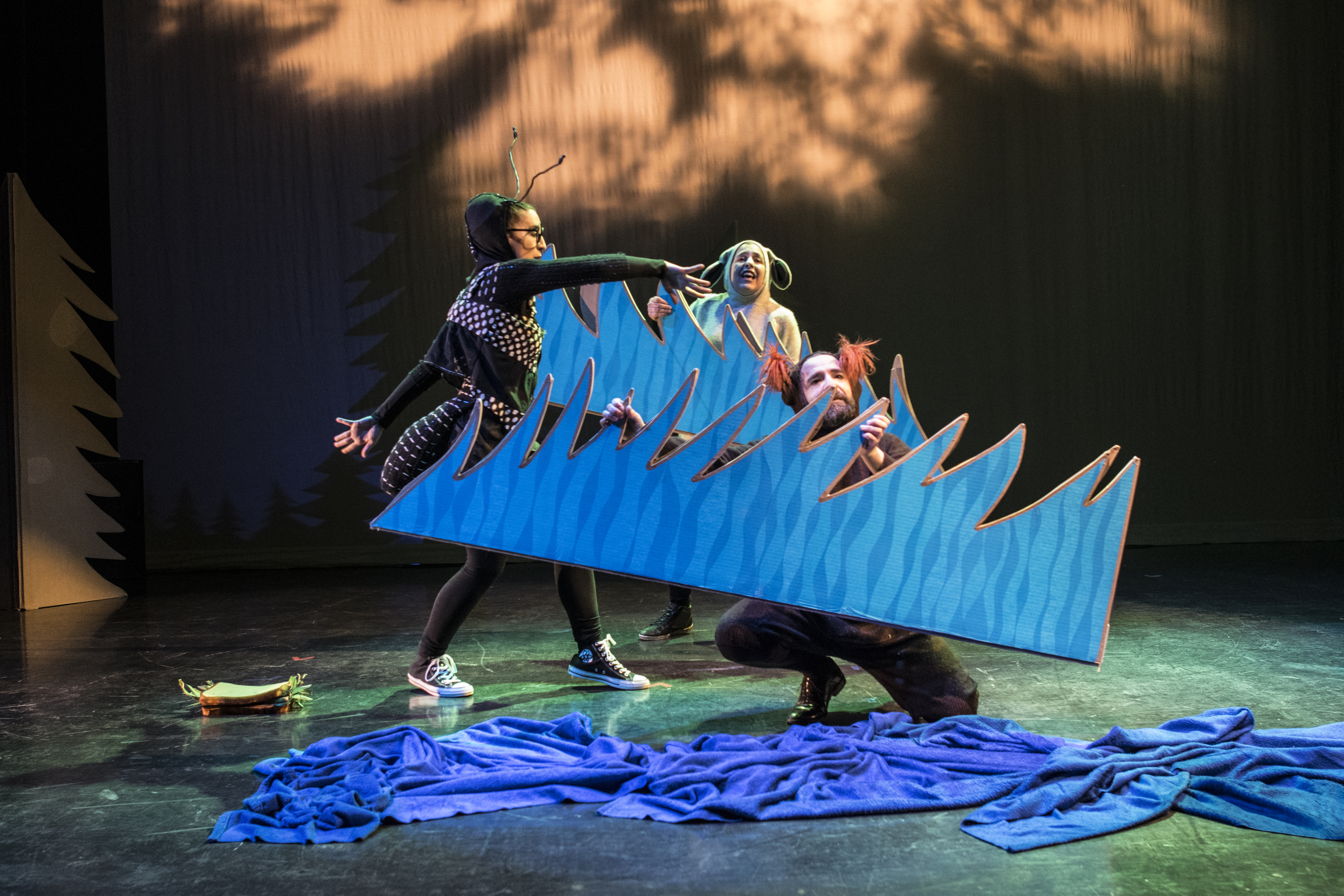 Revue de presse
"Les nombreuses chansonnettes entendues apportent de la joie et de la fantaisie au récit. Les interprètes se renvoient la balle visiblement quand il s'agit de se jouer des tours, se jalouser et se réconcilier. Par leurs énergies complémentaires et leur sens du comique, Nathalie Derome, Steeve Dumais et Audrée Southière s'éclatent et témoignent ensemble d'une complicité chaleureuse et touchante, même durant les petites querelles.
Ode à l'imagination, à la franchise et à la camaraderie, C'est ma sœur ! s'avère un antidote efficace contre le doute et la déprime."
Olivier Dumas | MonThéâtre
Crédits
Concepteurs et interprètes : Nathalie Derome, Steeve Dumais et Audrée Southière
Collaborateurs artistiques : Anne Parent, Gigi Perron, Léandre Bourgeois, Lucie Bazzo, Danielle Lecourtois, Marie-Hélène Chaussé
Agent : Yves Bellefleur - Summum communications